Standardized for Effectiveness
Valensa delivers an authentic and effective lipidosterolic extract of saw palmetto for both prostate and hair health markets.
Reduces urinary frequency, both day and night*
Can reduce nighttime trips to the bathroom*
Maintains healthy bladder emptying*
Maintains healthy sexual function*
Supports healthy hair follicles*
Supports hair regrowth*
Supports hair thickness*
Supports hair health*
Saw Palmetto
A Natural for Men's Urinary Tract Health
Saw palmetto extract is derived from the ripe berries of Serenoa repens – a palm that is native only to the far Southeastern region of the United States. Clinical studies conducted around the world indicate that saw palmetto is effective in controlling the most common urinary flow problems observed in nearly all men beyond the age of 50 when taken at the efficacious dose of 320mg daily.  In vitro tests further confirm that its mechanism of action is based on it ability to inhibit 5-alpha reductase mediated transformation of testosterone to the more potent hormone dihydrotestosterone whose abundance has been linked to poor urinary flow in older men. Because saw palmetto extracts offer such good relief from these age related problems as a nutritional intervention, and because these plant extracts avoid the considerable adverse side-effects associated with current drug therapy options, it is no wonder that saw palmetto extracts are such a popular dietary supplement for men.  Thus for aging men, the dietary consumption of saw palmetto extract is a well-established, safe and effective method of managing this age related problem.

"USPlus® Saw Palmetto is the first of its kind to earn the USP DIVP (Dietary Ingredient Verification Program) status."
High Quality Saw Palmetto
Purity is our point of difference.
In today's market, where you source your saw palmetto can make a big difference in the quality and effectiveness of final product you sell to consumers. Valensa's USPlus® Prostate Formula is the industry standard for quality. Annually, our ripe saw palmetto berries are collected in the wild and dried at our own facility located in Jasper, Florida.  The dried berries have been independently confirmed by DNA analysis to have been picked only from Serenoa repens palms and are then extracted with clean supercritical CO2.
The extract is then tested for its ability to inhibit 5-alpha reductase. Because saw palmetto palms simply cannot be cultivated like farm raised products and since it only grows in the Southeastern portion of the USA and harvested primarily in the State of Florida, USA anyone claiming that their product comes from Southern Asia is simply not selling you genuine saw palmetto extract but likely a mislabeled ingredient. At Valensa we maintain a complete chain of custody because of our integrated capabilities from berry harvest purchasing, affiliate drying, CO2 extraction and product extract packaging.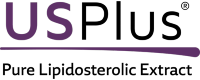 We ensure that our saw palmetto berries are harvested and extracted at the optimal time for maximum potency so that they meet or exceed the recognized industry quality standards.  Valensa's USPlus® saw palmetto extract exceeds the minimum requirements for U.S. Pharmacopeia standards in total fatty acids, total fatty alcohols and phytosterol levels (USP 40 – NF 31, 2017). Our assays assure the proper concentration and fingerprint ratio of lauric acid to the concentration of other key fatty acids found in this unique berry.  This ratio is a key determinant of saw palmetto extract quality and authenticity.  Valensa's USPlus® saw palmetto extract is the only product of its kind that has been certified by Consumer Labs.  Quality is further maintained in our extraction facility with compliance for Kosher, Halal and NOP Organic.
Starting with our Deep Extract™ supercritical CO2 technology, Valensa produces a rich total extraction product of native palmetto berries. This is an all-natural process that does not use chemical solvents. Don't be fooled, the dark color of our USPlus® extract, unlike the light yellow extracts imported into the U.S., assures a premium product with the highest efficacy available. Independent assays have shown that USPlus® contains three times the beta-carotene, ten times the amount of lutein and 30 times the zeaxanthin of typical saw palmetto extracts.
Furthermore USPlus® saw palmetto extract is the only extract that is protected by several U.S. patents developed by Valensa and this is one of the many reasons that our product services the largest US sectors mass market demand for the product.
Click the hyperlink below to see Valensa's USPlus® and customer submitted Adulteration Analysis samples compared against the USP monograph.
The Valensa Advantage
| Industry Concerns | Valensa Solutions |
| --- | --- |
| Authenticity | Our product is 100% guaranteed to meet the USP monograph. Valensa's Saw Palmetto berries are DNA verified. |
| Product Purity | Valensa uses an all-natural CO2 extraction process that does not use chemical solvents. |
| Quality | 1st and only USP-Verified Saw Palmetto extract. |
| Compliance | 100% Natural, 100% Vegetarian, USDA Organic (available), No Allergens, No GMOs, Gluten Free |
| Adulteration | Our GEMS Supply Chain Excellence Program offers Traceability, Sustainability, Purity, and Responsibility tenets. |
Valensa Partners with
Visit Fresh From Florida and the American Botanical Council.
Free saw palmetto analysis
In order to support consumer confidence in saw palmetto as a dietary supplement, and to ensure the growth of this market based on quality products, Valensa offers a free analysis of any commercial grade saw palmetto oil, regardless of its source. By working with you to promote quality, we look to build trust with the consumer and the strength of your brands.
Supply Chain Excellence Program
Our GEMS Supply Chain Excellence Program operates on four value pillars.
We provide traceability, transperancy and accountability on the sourcing of our natural ingredients,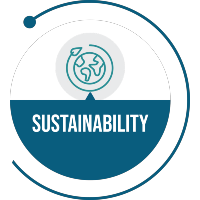 Our goal is to have a positive impact on the environment.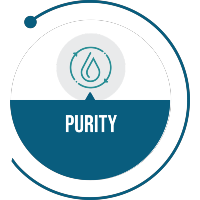 We provide the highest quality, purest natural ingredients with scientific effectiveness.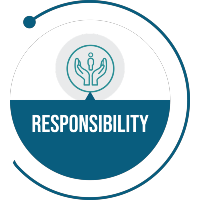 We strive to help people achieve their personal health and wellness goals.
Saw Palmetto: Harvest
Valensa International is now "Fresh From Florida" and may use the popular logo provided by the Florida Department of Agriculture and Consumer Services, to help educate local and international audiences about the unique Saw Palmetto palm. Indigenous to Florida, Saw Palmetto Extract provides a safe, natural alternative to relieving urinary and prostate health problems.
HAND-PICKED BERRIES
Fresh saw palmetto berries are hand-picked on available land throughout the State of Florida and into Southern Georgia (the only area in the world that they grow).
DRYING PROCESS
Wet berries are dried within 5 days of the wild harvest. Valensa works with commercial berry processors located throughout the state of Florida as well as many buying stations that are set up during the 2-month harvest season (Mid-August through October).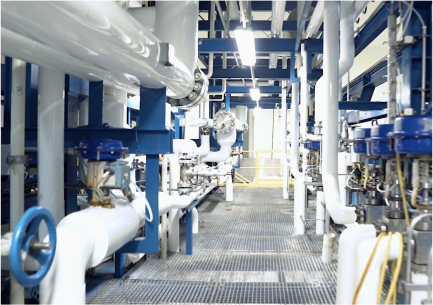 EXTRACTION
The dried berries are extracted throughout the year using Valensa's High Pressure Supercritical CO2 (Deep Extract®).
Compliance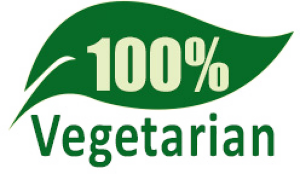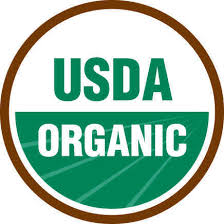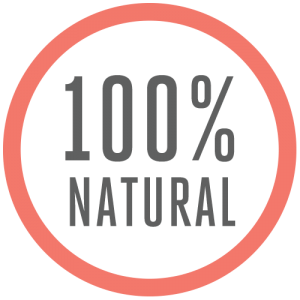 Valensa Impacts the Industry
News and Updates about Saw Palmetto
DR. CURTIS NICKEL
Dr. Curtis Nickel speaks on Science and Supply chain behind a lipidosterolic saw palmetto extract
SUPPLY CHAIN MANAGEMENT
GEMS: Valensa's Approach to Supply Chain Management
DEEP EXTRACT®
Deep Extract®: Valensa's patented process to deliver a clinically effective Saw Palmetto extract
7 out of 28 popular products studied contain the amount of authentic saw palmetto extract shown to be clinically effective in relieving lower urinary tract symptoms affecting millions of men EUSTIS, FLA. – A new study published in the Journal of Urology Open Plus...
read more