Valensa offers innovative, nature-based product formulations for human health. We improve everyday living by offering condition-specific formulations and branded ingredients to meet the needs of people interested in improved health, increased vitality and athletic performance, as well as graceful aging.
The primary product platforms of Valensa are condition-specific formulations that employ microalgae, botanical and unique compounds with specific health benefits. Valensa's technology platforms include proprietary extraction, formulation, delivery/bifunctionality, and patented product stabilization.
Valensa's formulations are designed to be highly absorbable, effective and easy-to-use. The company vigorously supports sustainable harvesting practices and manufacturing technologies that are environmentally sound. We are committed to production and processing that supports the Earth's environment and also fair labor practices for those that work the land and participate in the production process.
At Valensa, we believe that innovation through the harmony of science and nature adds tremendous value for consumers with strong nutraceutical and supplement brands.
Valensa Enhanced Health since 1999
---
2016
Valensa begins in vitro work for a unique Immune Health product
✔Immunum® formulated to address significant consumer need
✔100% Organic Chlorella tablets launched in US
2015
Valensa Awarded Major Use Patent for Omega-3 Composition and Women's Health products launched:
✔Perilla Seed Extract formulated with Plant & Marine Omega-3s
✔Go Easy® clinical trial initiated in Ireland
✔CranGyn Pro® launched for UTI health
✔FemCool® launched for Hot Flashes
2014
Valensa Patents Eye Health product: Eye Pro MD®
✔Offers an efficacious formula clinically supported by the CARMIS study
Valensa launches formulation for regularity
✔Go Easy® launched with Patented Plant-based microspheres for safe and healthy bowel movement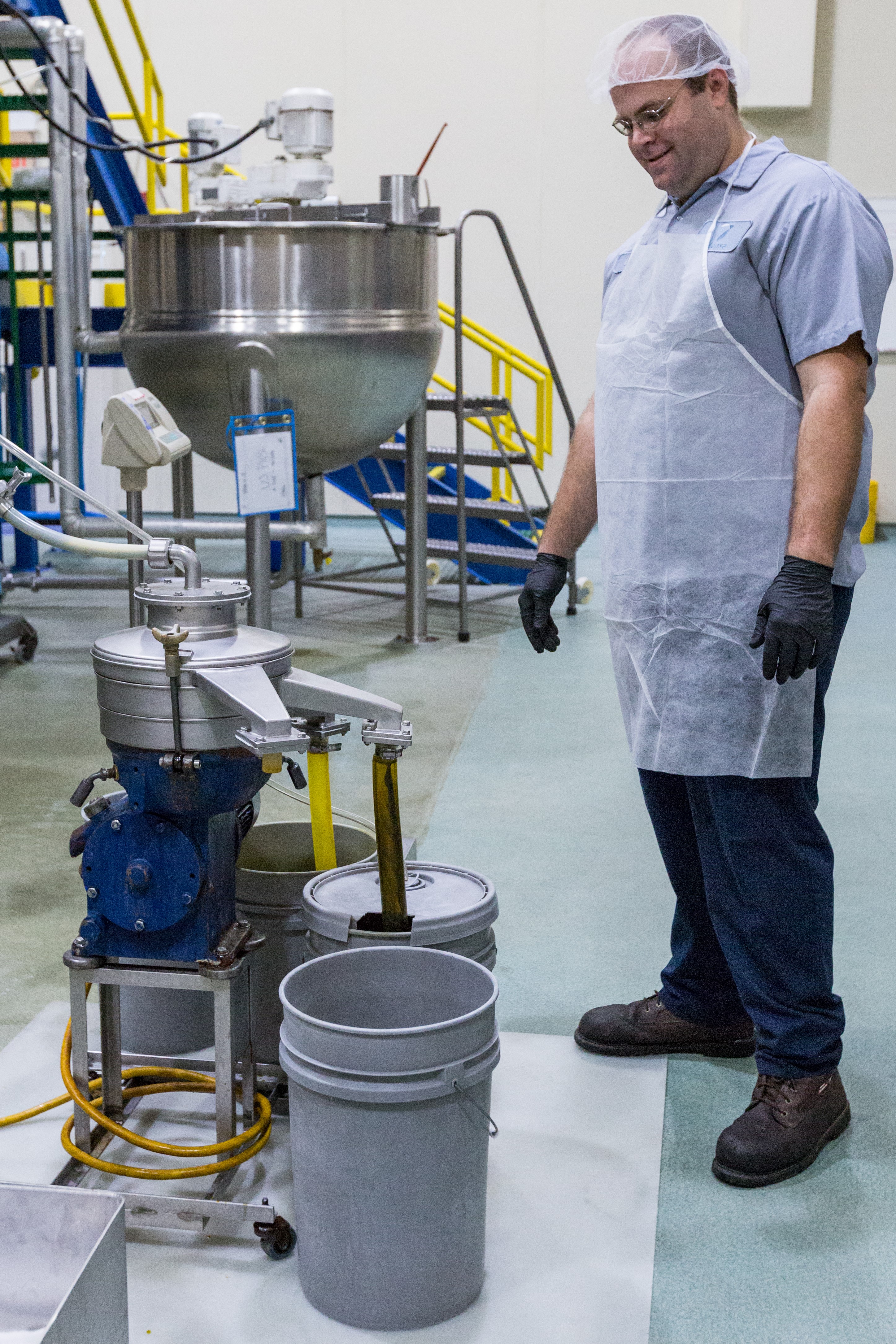 2013-2014
Valensa/Parry acquires Astaxanthin Biomass Production facility
✔Chile-based Alimtec, to supply 100% of Valensa's growth astaxanthin needs
2010-2011
Valensa has leads the way in Cardiovascular, Eye, Neurological & Joint Care
✔Deep Ocean Krill® launched. High quality Antarctic Krill Oil fortified with Valensa's Zanthin® to boost astaxanthin levels and create a premium, stable krill oil
✔FlexPro MD® Joint health clinical trial successfully completed with 3 times better joint comfort than standard of care (Glucosamine Chondroitin)
✔FlexPro MD® Out licensed to one of the largest US Mass Market Retailers
✔Bio-available Astaxanthin + Perilla oil formulation out licensed to one of the leading marketers in the direct to consumer channel
2006
Valensa Licenses Italian Research firm for Eye Health Clinical study
✔Zanthin® Natural Astaxanthin based formulation in the successful CARMIS study (Carotenoids and Antioxidants in Age-Related Maculopathy)
Valensa begins shelf-stable Chia extraction
✔Tresalbio® Omega-3 Chia Seed Extract launched
✔ChiaMax® functional food launched
✔Tresalbio quickly becomes the Omega-3 of choice for gummy applications
2002
Valensa begins Deep Extract™ ultra-high pressure supercritical CO2 extraction of saw palmetto, astaxanthin and spices
✔Only facility of its kind in North America devoted exclusively to the production of premium nutraceutical ingredients and formulations
✔USPlus® Saw Palmetto Extract – First dual patented product launched (solvent free)
Valensa becomes one of the nation's top producers of astaxanthin
✔Valensa acquires LaHaye, one of the first astaxanthin pioneers
✔Tso Patent acquired for the use of astaxanthin in eye health management
✔Zanthin® Natural Astaxanthin launched for Eye Health and as Antioxidant
2011-2012
Valensa's FlexPro Products expand into in new channels
✔FlexPro MD® Out licensed to a major European Catalog Marketer
✔FlexPro MD® Out licensed to a major US Catalog Manufacturer
✔FlexPro ES® launched in collaboration with internet "Thought Leader"
2009
Valensa develops unique Eye Care product based on CARMIS study
✔EyePro MD® launched
✔FlexPro MD® First joint health clinical trial (with astaxanthin-based formulation) initiated in the US
2008
Valensa forms Partnership with Parry Nutraceuticals
✔Parry Organic Spirulina added to product line
✔SpiruZan® launched (First product to combine Spirulina & Astaxanthin)
✔Pur-Blue® launched (SpiruZan with Phytocyanin coating)
✔Science platform is created for cutting-edge multi-ingredient, condition specific, efficacious ingredients and formulations
2003
Valensa develops O2B®Peroxidation Blocker technology
✔State-of-the-art technology protects products from oxidation and rancidification.
✔Significantly extends stability and shelf-life
✔Valensa offers the most stable astaxanthin products in the world
1999
US Nutraceuticals (Valensa) founded in Eustis, Florida
✔Initiates supply chain and backward integration for processing Saw Palmetto
✔Incorporates state-of-the-art high pressure supercritical CO2 extraction technology
Valensa International is a leading science-based discoverer, developer and provider of high quality botanical sourced products for human health and well-being. We excel in the areas of nutraceutical supplements, functional foods, general nutrition, functional cosmetic ingredients and pharmaceutical formulations.
The core strengths of the company focus on creating the most advanced nature-based products in the markets we serve.
Our key technology platforms include extraction, formulation, delivery/biofunctionality, and product stabilization.
The company vigorously supports sustainable harvesting practices and manufacturing technologies that are environmentally sound.
Valensa believes that science-based creative ideas add real value for consumers, patients, employees and shareholders.
Science-based
Discovery & development
Botanical raw materials
Human health & well-being
High-tech, high-value products
Key technology platforms
Sustainability
Creativity adds value