What is Spirulina?
Spirulina is a blue-green alga that naturally grows in lakes and oceans all over the world. Spirulina is also a versatile superfood with beneficial effects for eye, brain, cardio-vascular, gastro-intestinal system and general health. It is commonly taken for healthy nutrition as well as energy. It is cultivated in places like China, Chile, Australia, and Hawaii but the highest purity Spirulina is grown in pristine environments away from industry and major agriculture.
Spirulina is the best complete source of plant protein, in addition to beta carotene, Gamma Linolenic Acid, B-Vitamins, minerals, chlorophyll, sulpho-lipids, glyco-lipids, superoxide dismutase, phycocyanin, and enzymes. It provides a broad range of nutrients that are lacking in most people's diets. Spirulina, and its components/extracts, have a very strong presence in the health foods, and nutraceuticals.
Spirulina has a blend of nutrients that no single plant source can provide. In contrast to most vegetable matter, Spirulina does not have a cell wall made of cellulose, thereby making it easily digestible. Moreover, Spirulina is non-toxic in nature.
Spirulina is a time-tested GLOBAL Nutraceutical Superfood, that has become widely available as a food ingredient and supplement for decades. Spirulina is the most nutritious, concentrated food known to man containing antioxidants, phytonutrients, essential fatty acids, and prebiotics.
Spirulina supports gut health. Spirulina's prebiotic effect helps maintain the healthy micro flora needed for digestion, absorption and immune health.
Parry Organic Spirulina
100% ORGANIC. 100% PURE.
World Leader in Microalgae Products – Organic Spirulina, Organic Chlorella, Natural Astaxanthin, Phycocyanin, Omega-3's.
Pristine location (multiple sites globally), far away from industrial, agricultural and human settlements. Spread over 135 acres of land with ample supplies of purified ground water from deep artisan wells. Conducive weather conditions for fresh water Algae cultivation.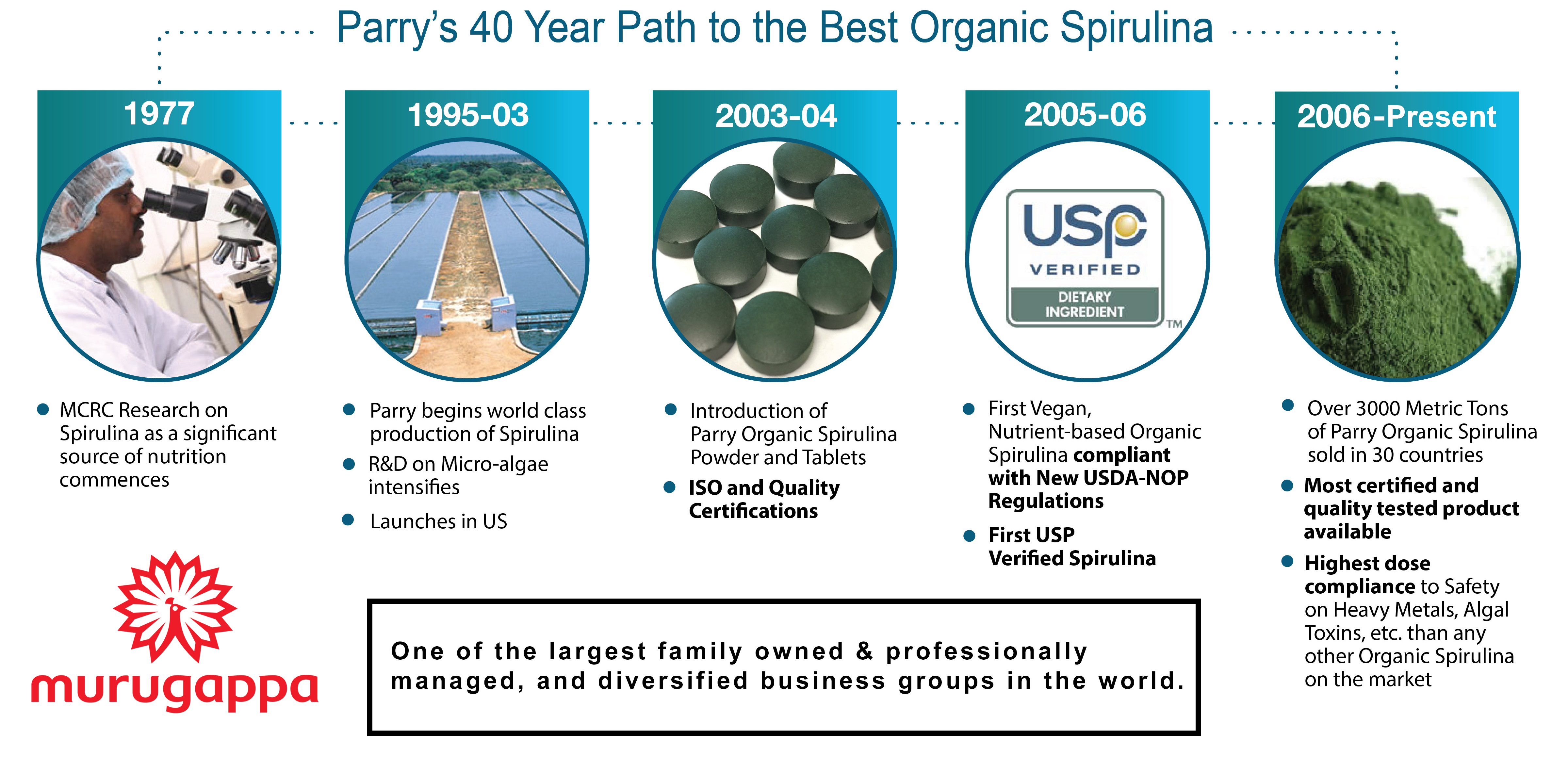 Parry Organic Spirulina
NUTRIENT DENSE.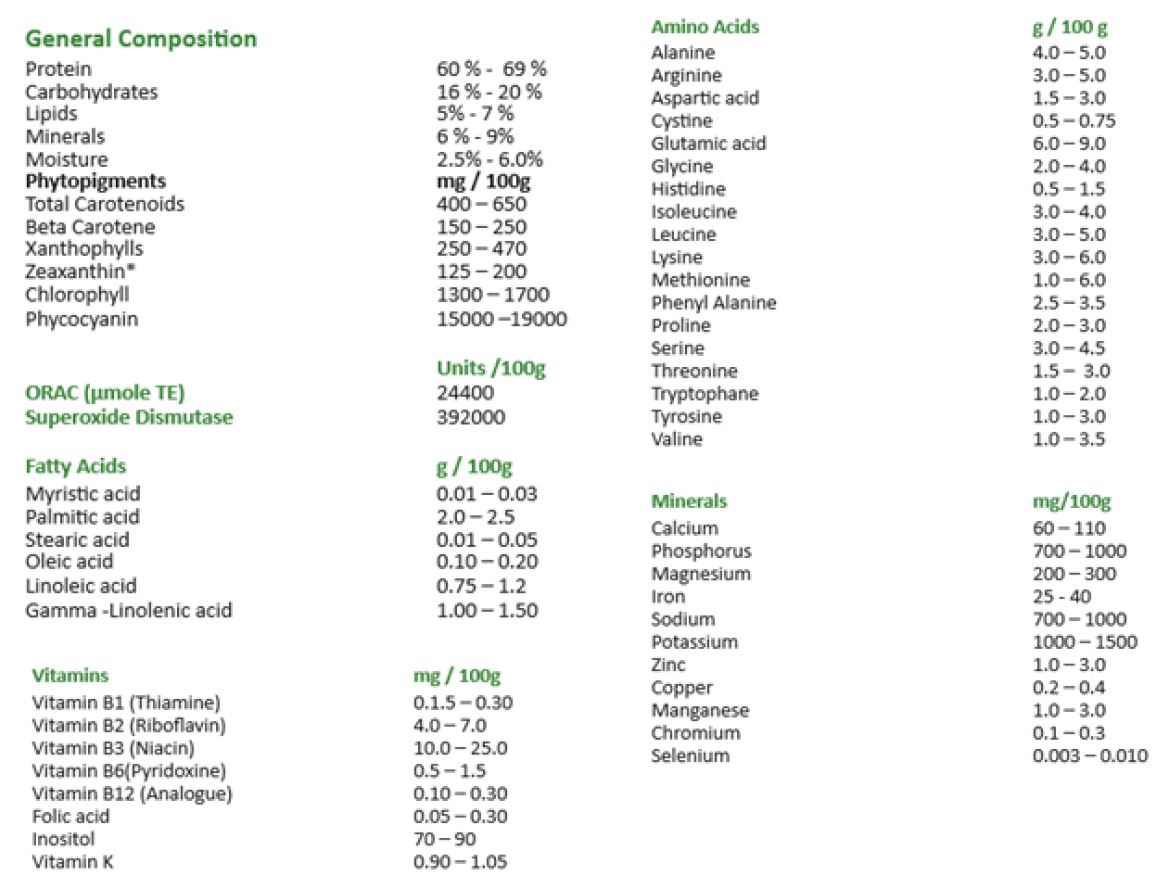 Our Guarantee: Verified and Compliant
The ONLY Spirulina US Pharmacopeia verified since 2005
Quality systems audits for GMP compliance
Ingredient manufacturing and quality control documentation review
Ingredient laboratory testing from selected lots for compliance with label claims and USP program requirements
Post-verification testing to ensure Verified ingredients continue to comply with program requirements
Algal Toxin Tests per USP
Microcystin: Tested in every batch
BMAA (Beta-Methyl-amino-L-alanine): Third-party tested – Free of algal toxins
Guaranteed consistent Prop-65 compliance at the highest dose intake of 5g to 10g / daily serving. (Other suppliers will only meet at 1g / day or less)
FDA GRAS status
Compliance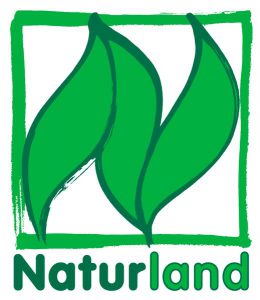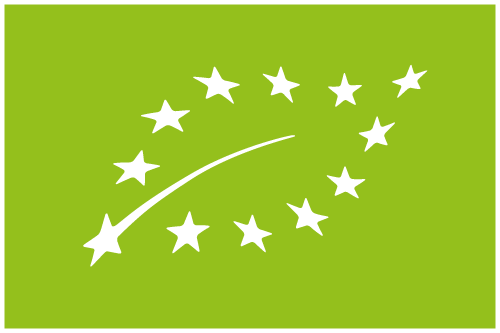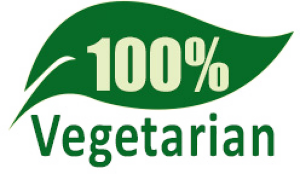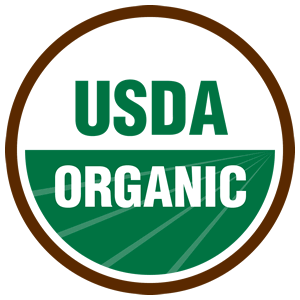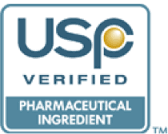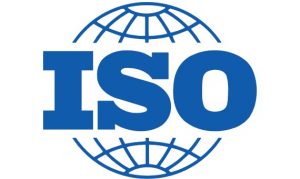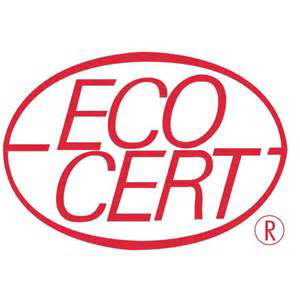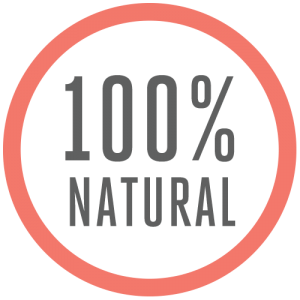 The Valensa Advantage
| Industry Concerns | Valensa Solutions |
| --- | --- |
| Product Safety | Our product is Prop-65 Compliant for heavy metals at 5g - 10g per day. |
| Quality Processing | USP and ISO 22000 for food safety, FDA GRAS. Meets EU regulations for contaminants like PAH. |
| Superior Nutrition | Our product has a dense nutrient content with more Phytonutrients than any other brand. |
| Compliance | Certified CLEAN, Certified RAW, 100% Natural, 100% Vegetarian, USP Verified, USDA Organic. EU Organic, No Allergens, No GMOs, Gluten Free |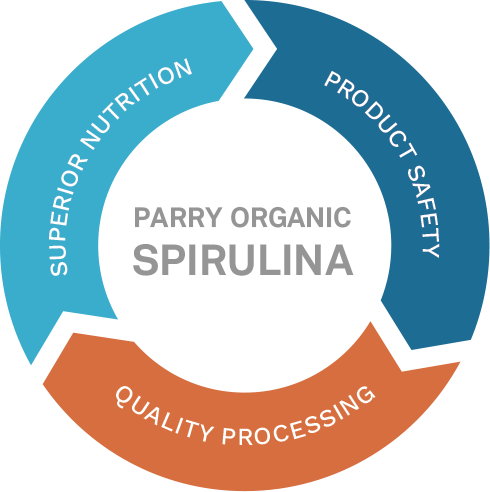 Spirulina: A Daily Support to Our Immune System