What Is Astaxanthin?
Astaxanthin is a naturally occurring carotenoid, discovered in 1972 by London Basil Weedon, and is found in shrimp, krill, salmon and the microalgae Haematococcus pluvialis (a cultured microalgae that is a rich natural source of Astaxanthin approved for use in human dietary supplements in the US, the EU, Japan, Korea and many other areas in the world).
Read More
A powerful antioxidant, astaxanthin is documented for its protection of cells, lipids and membrane proteins from oxidative damage. In fact, the antioxidant power of astaxanthin is at least 10 times more powerful than beta-carotene and carotenoids like lutein and zeaxanthin, and 100 times more powerful than beta-tocopherol (vitamin E). Indeed, astaxanthin is extensively researched and is the subject of thousands of journal articles as well as clinical trials.
The unique lipophilic and hydrophilic nature of astaxanthin enables it to span the lipid bilayer which exists for all human cells. This means that astaxanthin can scavenge free radicals and inhibit lipid peroxidation both inside and outside of every cell in our body. Importantly, Astaxanthin is proven "body-ready", with increased bioavailability when consumed with dietary oils. Once absorbed, astaxanthin travels via the blood stream and the lymphatic system, where it reaches all of our cells. Astaxanthin even crosses the blood-brain barrier and the blood-retinal barrier! Once positioned within the cells' lipid bilayer, astaxanthin remains until its oxidative prevention capacity is reached. A daily dose of astaxanthin ensures a steady supply of the most powerful antioxidant you can provide your body.
Vertical Integration & Our Alimtec Partnership
---

Our microalgae are produced by our sister company, Alimtec S.A., located in Chile.  Alimtec is an algal growing facility dedicated to producing astaxanthin-rich Haematococcus pluvialis (H. pluvialis) biomass. 
The Alimtec plant is located in the beautiful Elqui valley, about 35 minutes from La Serena.  The plant maintains primary cultures and inoculum under sterile conditions in a specialized laboratory environment which supports initial production of the algae in closed greenhouse systems throughout the initial green growth phase.   The resulting inoculum is then transferred to open ponds where the green phase reaches appropriate population density under the watchful eye of the highly-experienced staff.  Red phase maturation induction then occurs utilizing a series of cascaded open ponds to complete the maturation, astaxanthin development and subsequent harvesting cycle.
The Biomass is then concentrated, cracked in specialized equipment and is dried to preserve the Astaxanthin content in the biomass.  The product is then granulated and vacuum packaged for use in our supercritical CO2 extraction system located in Eustis, Florida.
The entire Alimtec production capacity is used by Valensa to support our astaxanthin product offerings throughout the world. Alimtec S.A. and U.S. Nutraceuticals LLC, d/b/a Valensa International are both owned by EID Parry, a leading global manufacturer, exporter and marketer of certified organic spirulina, natural lycopene and other carotenoids.
Hybrid closed and open system for efficient processing of Haematococcus pluvialis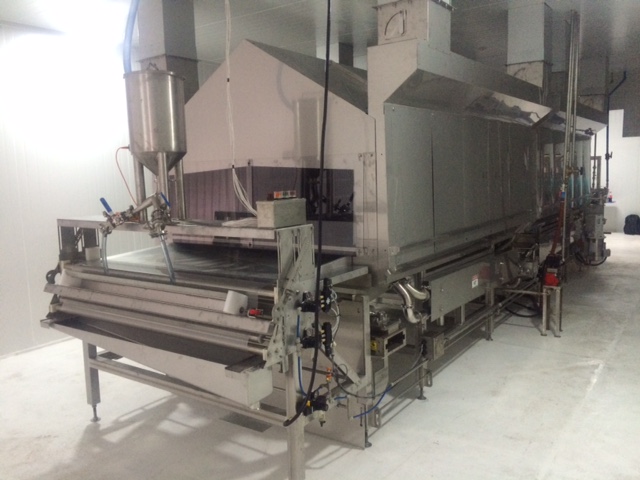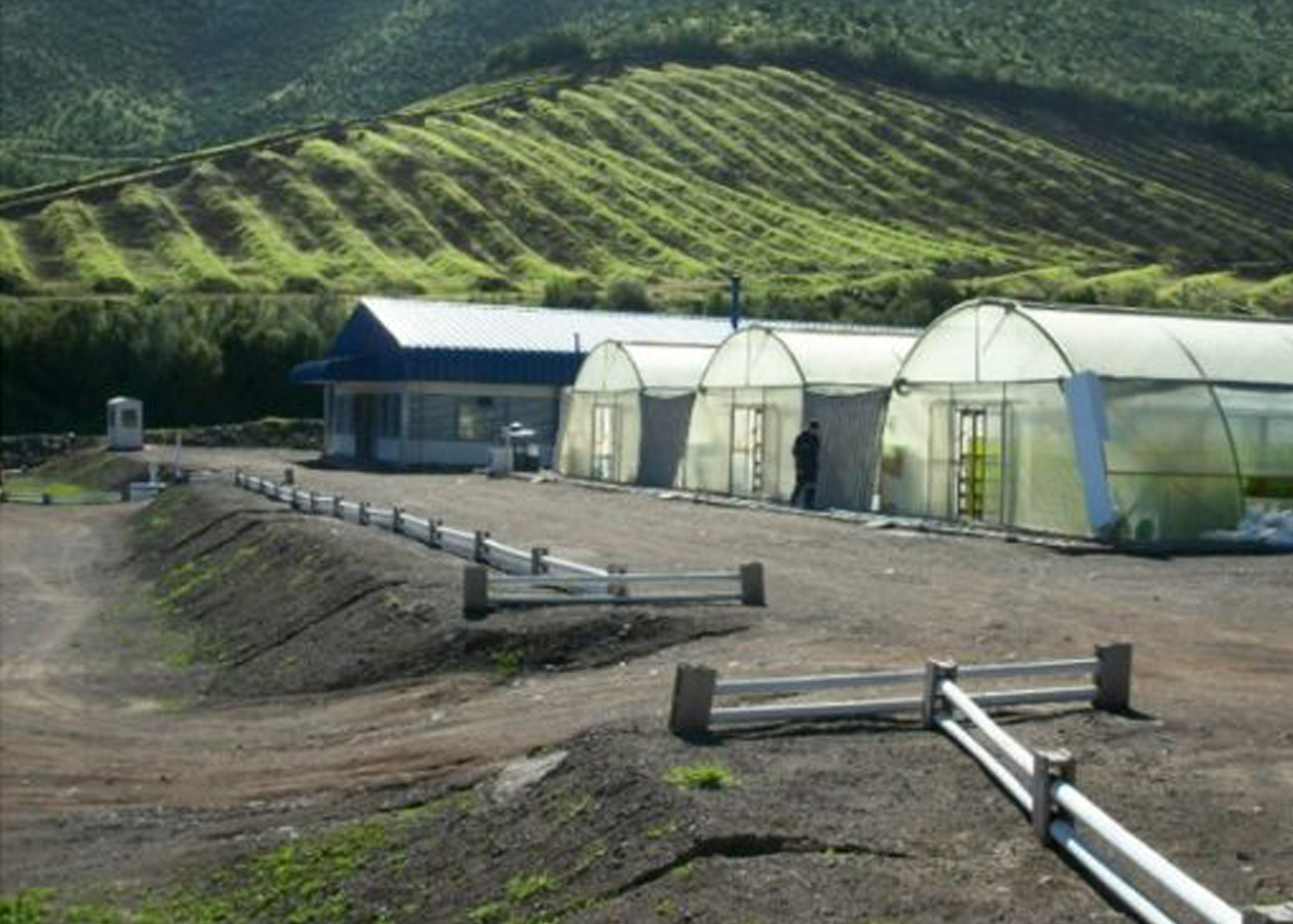 The entire Alimtec production capacity is used by Valensa to support our astaxanthin product offerings throughout the world. We can proudly say that our Zanthin® Natural Astaxanthin is a reliable, vertically integrated source of Astaxanthin with full traceability, high quality and superior consistency.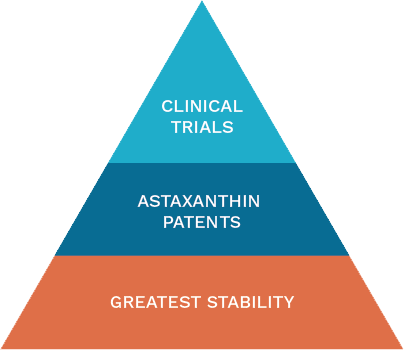 Zanthin® Natural Astaxanthin, a uniquely stable and clinically proven supplement.
Our astaxanthin begins with the microalgae Haematococcus pluvialis which is grown in a remote, pristine Chilean environment. The microalgae is extracted at our organic certified facility in Eustis, Florida using our proprietary Deep Extract® supercritical CO2 extraction process. Zanthin® Natural Astaxanthin is very clean and free from solvent residues. Zanthin® Natural Astaxanthin is also very stable. Valensa uses, all-natural O2B® peroxidation blocker to prevent degradation of astaxanthin during storage, encapsulation and packaging. O2B® peroxidation blocker provides Zanthin® Natural Astaxanthin with a superior four years of shelf life. These features combine to make Valensa's Zanthin® the best astaxanthin on the market. Product offered in Oleoresin, Beadlets or Softgels.
Joint Health
Zanthin® Natural Astaxanthin and Joint Health
The powerful antioxidant capabilities of astaxanthin are quite useful for maintaining good joint health and relief of joint discomfort. It is well known that reactive oxygen species can cause inflammation in human tissues. Reactive oxygen species are a necessary part of human biology, but often there is too much, which becomes deleterious.  Astaxanthin works to neutralize excess reactive oxygen species (ROS), the mechanism by which Zanthin® Natural Astaxanthin combats inflammation.
Zanthin® Natural Astaxanthin is also an integral component of several Valensa formulated products, including our patented, clinically trialed, and amazingly effective joint health product, FlexPro MD®. Clinical trial results show that FlexPro MD® containing Zanthin® Natural Astaxanthin outperformed the current standard of care, glucosamine/chondroitin. Participants experienced a positive effect on joint discomfort at 7 and 14 days as evidenced by WOMAC and VAS scores. Zanthin® at a dose of 2 to 4 mg per day is an excellent ingredient providing joint health solutions.
Eye Health
Zanthin® Natural Astaxanthin and Eye Health
The CARMIS† study evaluated the short-term intervention of a carotenoid and vitamin supplement on eye health. The CARMIS study supplement includes a 4 mg dose of astaxanthin, which contributes to the remarkable results. Treated subjects experienced improvements in visual acuity, contrast sensitivity and improved retinal function in non-advanced AMD.
Zanthin® Natural Astaxanthin is a premium eye health ingredient, either alone or as part of your own proprietary formulation.  Zanthin® Natural Astaxanthin is a component in Valensa's EyePro MD®, another strong offering in our portfolio which exemplifies our scientific approach to human health supplements.
†CARMIS (Carotenoids in Age-Related Maculopathy Italian Study): Two Year Results of a Randomized Study.
Cardiovascular Health
Zanthin® Natural Astaxanthin and Cardiovascular Health
Astaxanthin supports good cardiovascular health through its remarkable antioxidant value, i.e. the remarkable ability of astaxanthin to span the lipid bilayer and neutralize excess reactive oxygen species (ROS) thus reducing the amount of inflammation caused by ROS.
Also contributing to cardiovascular health is the ability of astaxanthin to prevent lipid peroxidation, particularly low-density lipoprotein (LDL or bad cholesterol). When LDL cholesterol is oxidized in the blood stream it becomes reactive with the surrounding tissues. Prevention of this lipid oxidation is important to maintaining good cardiovascular health.
Pairing Zanthin® Natural Astaxanthin with natural Omega-3 oils provides an outstanding dual-action, protect and enhance solution for cardiovascular health – naturally!
Brain Health
Zanthin® Natural Astaxanthin and Brain Health
Astaxanthin is one of very few molecules which can cross the blood-brain barrier. More research is being released regarding the physiology of the brain and how to maintain our cognitive health. The ability of astaxanthin to cross the blood-brain barrier and protect cells from excess reactive oxygen species could be beneficial for maintaining neurologic health.
Zanthin® Natural Astaxanthin is an obvious choice for brain health and cognitive support formulas. The market for cognitive support and mental focus is growing every year.
Immune Health and Exercise Recovery
Zanthin® Natural Astaxanthin for Immune Health and Exercise Recovery
Astaxanthin has shown that it can influence key biomarkers associated with both our innate and adaptive immune responses. This Immunomodulating activity includes proliferation of T-cells, B-cells, natural killer cells (NK cells), as well as intervention with overproduction of potentially harmful cytokines.  This immune modulating activity is particularly important in physical performance and recovery.
Considering that resolution of immune activity is such an important part of overall health, Zanthin® Natural Astaxanthin is a natural fit for sports, endurance, energy and immune health formulas.   
Zanthin® Natural Astaxanthin is found in our Immunum™ formulations, supporting daily immune health along with specific applications such as travel protection and sports/exercise recovery.
Zanthin® Natural Astaxanthin Health Benefits
Zanthin® is a key active component in many of our formulations for its versatile properties. It mediates joint discomfort, helps maintain good eye health, improves lipid profiles for cardiovascular health and crosses the blood-brain barrier. Astaxanthin has been studied extensively to explore its systemic benefit due to strong antioxidant activity.
Zanthin® is the best astaxanthin. Naturally sourced and cleanly extracted, Zanthin® Natural Astaxanthin is the right choice for your high quality products.
The Valensa Advantage
| Industry Concerns | Valensa Solutions |
| --- | --- |
| Quality / Safety / Purity | Valensa employs a proprietary DeepExtract® supercritical CO2 extraction process that insures that the astaxanthin is clean and free from solvents. |
| Shelf life / Stability | Valensa uses an all-natural O2B® peroxidation blocker to prevent degradation and provide a superior 4 years (or more) of shelf life and stability at room temperature. |
| Clinical Support | Valensa has clinical trial support and over 10 patents for Joint Health. The CARMIS study supports Eye Health with 4 mg of Zanthin Natural Astaxanthin and Valensa holds Eye Health patents. Astaxanthin, especially when combined with Omega-3 oils, has a vast body of scientific evidence supporting benefit for cardiovascular health. |
| Compliance | 100% Natural, 100% Vegetarian, No Allergens, No GMOs, Gluten Free |
| Traceability | Valensa is vertically integrated. Haematococcus pluvialis microalgae is grown by a sister company in a remote, pristine Chilean environment and extracted in Eustis Florida. |
| Versatility | Applications include Joint, Eye, Cardiovascular, and Brain Health |
Compliance