Valensa offers innovative, nature-based product formulations for human health. We improve everyday living by offering condition-specific formulations and branded ingredients to meet the needs of people interested in improved health, increased vitality and athletic performance, as well as graceful aging.
The primary product platforms of Valensa are condition-specific formulations that employ microalgae, botanical and unique compounds with specific health benefits. Valensa's technology platforms include proprietary extraction, formulation, delivery/bifunctionality, and patented product stabilization.
Valensa's formulations are designed to be highly absorbable, effective and easy-to-use. The company vigorously supports sustainable harvesting practices and manufacturing technologies that are environmentally sound. We are committed to production and processing that supports the Earth's environment and also fair labor practices for those that work the land and participate in the production process.
At Valensa, we believe that innovation through the harmony of science and nature adds tremendous value for consumers with strong nutraceutical and supplement brands.
In 2001, U.S. Nutra built an ultra-high pressure supercritical fluid extraction facility at our Eustis, Florida location. It was commissioned in March 2002. Today, this facility is the only supercritical fluid extraction facility in North America devoted exclusively to production of high-value nutraceutical ingredients for the dietary supplement, functional food and cosmeceutical industries. This facility positioned us as the only vertically integrated saw palmetto nutraceuticals producer in the world. In addition to saw palmetto, the company began to produce a broad range of botanical extracts via the supercritical CO2 extraction process as well as a range of high value spice extracts.
In 2002, the company acquired all of the astaxanthin business assets of La Haye Laboratories, Inc. (Redmond, Washington, USA). La Haye had been one of the most successful early marketers of this highly potent antioxidant compound under the ZANTHIN® brand and had been successful in securing patents for its use in mitigating the effects macular degeneration and improving health in other areas.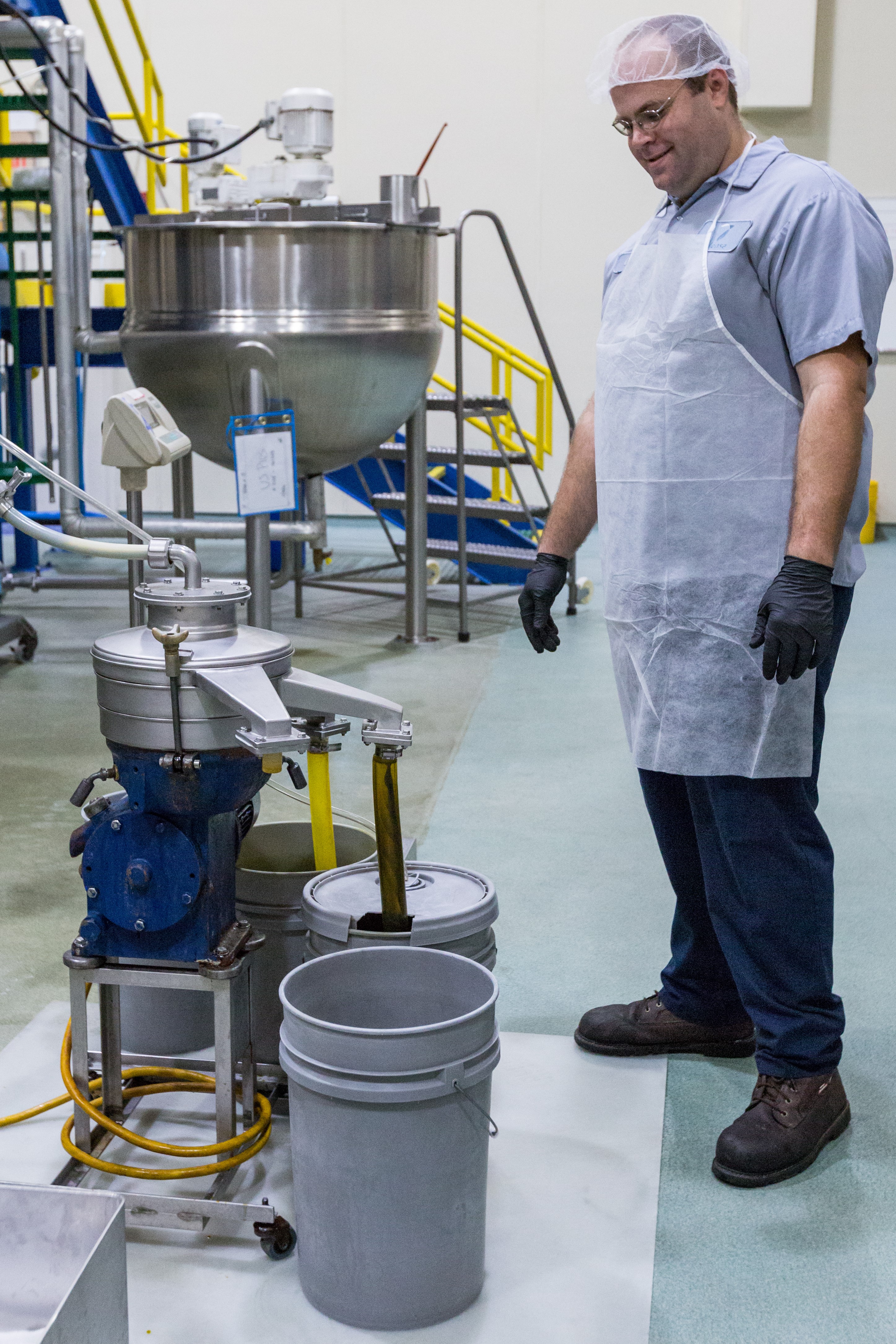 In 2004, U.S. Nutra changed its name to Valensa International, which more clearly represented our position as an international supplier of nutraceutical ingredients and positioned us to broaden our range of offerings to the marketplace.
In the period from 2004 to today, Valensa International has developed and introduced a broadening range of high-value supercritical CO2 extract botanical ingredients as well as a number of formulated products that feature high quality extracts in synergistic combinations to address consumer trends in the marketplace and innovative approaches to scientific studies. Valensa has accumulated extensive intellectual property and knowhow since 1999 and continues to build its patent portfolio.
Today, Valensa International's offering to the market relies on our technology strengths in the areas of extraction, stabilization and delivery. We have continued to improve our quality control and quality assurance operations to maintain our position as a leader in the industry in this area. We have broadened our ability to work as a product development partner with leading companies in the nutraceuticals, functional food and human nutrition markets. And we have maintained our position as a leading advocate for quality awareness as it impacts the brands of our customers in all of these industries.
Founded in 1999
Saw palmetto initial focus
Headquarters: Eustis, FL USA
World leading supercritical CO2
Expanding range of ingredients
Intellectual property
Commercialization partner
Valensa International is a leading science-based discoverer, developer and provider of high quality botanical sourced products for human health and well-being. We excel in the areas of nutraceutical supplements, functional foods, general nutrition, functional cosmetic ingredients and pharmaceutical formulations.
The core strengths of the company focus on creating the most advanced nature-based products in the markets we serve.
Our key technology platforms include extraction, formulation, delivery/biofunctionality, and product stabilization.
The company vigorously supports sustainable harvesting practices and manufacturing technologies that are environmentally sound.
Valensa believes that science-based creative ideas add real value for consumers, patients, employees and shareholders.
Science-based
Discovery & development
Botanical raw materials
Human health & well-being
High-tech, high-value products
Key technology platforms
Sustainability
Creativity adds value