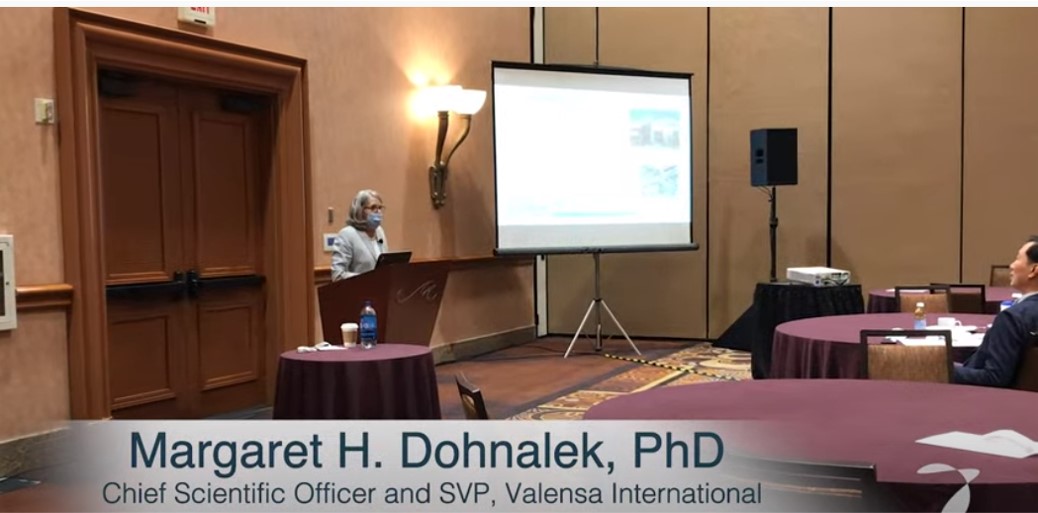 In collaboration with Valensa, leading prostate expert Dr. Stephen Strum has published the most comprehensive, global review of clinical studies to evaluate the consumer benefit of  a lipidosterolic extract of Serenoa repens (LSESr), commonly known as saw palmetto. 
Through an assessment of 40 years of data Strum's findings validate the effectiveness of an LSESr like Valensa's USPlus® Pure Lipidosterolic Extract, for improved quality of life in men with lower urinary tract symptoms (LUTS).
Fueled by a growing aging population, the global BPH market is projected to reach $5 Billion by 2024. And because of impurities, fakes and side effects associated with prescription drugs, the choice for men with LUTS is not easy. There is also an emerging trend in use of Saw Palmetto extract in hair wellness due to its distinct mechanism of action and safety profile.
To learn more, watch the short video of the findings presented by Margaret H. Dohnalek, PhD., Valensa's Chief Scientific Officer:
For the complete publication and key science insights, please contact Darrec Jones, Valensa's Head of Global Sales and Business Development to learn how USPlus® can help your brand deliver a natural, side effect free solution to a sizeable market with unmet needs. d.jones@valensa.com.