Prostate Health and a Standardized Lipidosterolic Extract of Saw Palmetto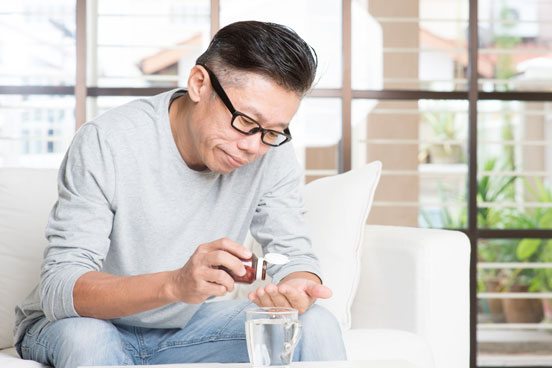 By Margaret H. Dohnalek, PhD, Chief Science Officer, Valensa International
Controversy exists regarding whether or not saw palmetto products support prostate health and related lower urinary tract symptoms (LUTS), such as the urge to urinate, frequent urination, and waking up at night to urinate. These issues with lower urinary tract symptoms, or LUTS, are associated with enlargement of the prostate, which is a normal part of aging in men.Many products claim to support prostate health and address LUTS, but few have been clinically studied to the extent that a consumer can have confidence that the product actually works. This distinction of scientific credibility is certainly held by saw palmetto, but not just any saw palmetto product. The validation in the clinical research literature of the efficacy of a saw palmetto product for LUTS in men is specifically for a limited number of products that are quality, standardized lipid extracts of the saw palmetto berry.
The scientific literature on saw palmetto started appearing in 1983, with one of the first fundamental papers to look at the unique aspects of the lipids extracted from the saw palmetto berry. It happens to be in German, but it has been recently translated, providing an interesting study into how a standardized extract of saw palmetto can support LUTS in men.
What followed are close to 200 important research papers and review articles that contribute to our understanding of saw palmetto. In fact, there are more than 50 compelling clinical studies on the benefit of a standardized lipid extract of ripe saw palmetto berry in LUTS, published in eight different languages. While there are a number of important English-language papers, over 40% of the important clinical research studies are published in non-English-language journals. It is impressive to see the global diversity of research on saw palmetto and to recognize that the benefit proposition for saw palmetto for LUTS crosses national boundaries.
In addition to the role of a quality, standardized lipid extract of saw palmetto to support prostate health and urinary flow and control, a man can have confidence in safety of the product without sexual side effects. Clinical research has also shown that saw palmetto does not interfere with the test for PSA (prostate specific antigen), which needs to be tracked in men to monitor for prostate cancer.
Unfortunately, saw palmetto has become a 'generic' term and products use 'saw palmetto' to imply a benefit when very often there is no benefit to urinary tract symptoms. A saw palmetto product that does not present credentials may be adulterated, or full of palm oil or other vegetable oils that do not deliver a benefit to urinary tract health. Worst of all are the saw palmetto supplements that contain crushed died berry powder, so while it is dried saw palmetto there is no meaningful benefit to prostate health because it is not enriched in the oil from the berry, which is where the benefit to urinary flow and control come from.
If quality and a standardized lipid extract of saw palmetto are so important, what should the consumer look for? A standardized product is one that meets established criteria. In this case, a standardized extract of saw palmetto has a certain profile that can be analytically verified. The profile confirms identity and authenticity (the product has been verified to actually be saw palmetto), and also confirms that the extract has the potency and purity needed to support LUTS. There are a few independent organizations that set standards for saw palmetto extracts, and in the United States the main organization is the US Pharmacopeia (USP).
In addition to setting standards for quality products, USP has a program for auditing and verification that give certified products a USP-Verified seal of approval. To achieve USP-Verified status, a saw palmetto extract needs to manage the entire supply chain, from sourcing of ripe berries, to extraction, and analytical testing. No dried saw palmetto powder supplement can carry the distinction of USP-Verified because the dried berry powder supplements cannot meet the criteria for the lipid profile for a certified product. And, USP requires this to be done consistently, batch after batch, so that all product produced to USP-Verified criteria is confirmed. USP certification gives the consumer assurance that the entire supply chain from berry to bottle are managed, the product is safe, and consistently meets quality standards and delivers potency and purity.
So, what should men look for when selecting a prostate health supplement for urinary flow and control? Start with the USP-Verified logo. USPlus® Saw Palmetto extract, and the products that carry USP-Verified credentials, stand apart for quality, potency, and third-party verification. For a standardized extract of saw palmetto, like USPlus, the distinction of USP-Verified goes even further. Because USP-Verified status means that the saw palmetto product meets the profile for a standardized extract, that means the product is backed by over 50 clinical research papers and a global body of evidence of support to prostate health and lower urinary tract symptoms like urinary flow and control. For men's health the choice is clear – USP-Verified saw palmetto extract.
To learn more about Valensa's USPlus® Saw Palmetto, please contact us by email moreinfo@valensa.com.