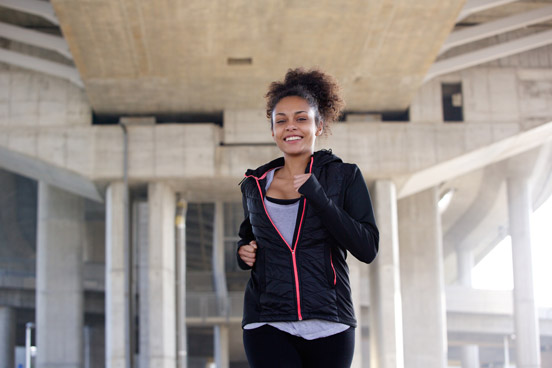 The patent US10,624,919 covers a combination of hyaluronic acid and astaxanthin to alleviate joint deterioration, inflammation, and pain
ORLANDO, Fla. (July 8, 2020) — The United States Patent and Trademark Office recently awarded Patent No. 10,624,919 to Florida-based Valensa International for the "Composition and Method to Alleviate Joint Pain Using Low Molecular Weight Hyaluronic Acid and Astaxanthin," which are ingredients found in Valensa's joint health formulas, FlexPro MD®. and FlexPro ES®.
According to Valensa scientists, the unique aspect to the discovery is the combination of pro-inflammatory, low molecular weight hyaluronic acid derived from microbial fermentation, with a powerful antioxidant like Zanthin® Natural Astaxanthin produced by Valensa.
"The hyaluronic acid is nature's shock absorber and lubricant for the joints. But it is pro-inflammatory, which by itself would tend to exacerbate joint pain and discomfort," said Margaret H. Dohnalek, PhD and Chief Science Officer at Valensa. "However, by combining the pro-inflammatory low molecular weight hyaluronic acid with the powerful antioxidant Zanthin® Natural Astaxanthin and other anti-inflammatory components, like krill oil, turmeric, or Boswellia serrata, the synergistic components lubricate the joints while delivering relief from joint pain and discomfort." 
The patented ingredients were recently the subject of a published study in the scientific journal Nutrients, which demonstrated how joint deterioration may be overcome through a combination of low molecular weight hyaluronic acid (HA), astaxanthin, and krill oil in an animal model of osteoarthritis. The study used comparable human dosing, finding FlexPro MD® significantly ameliorated joint pain and decreased the severity of articular cartilage destruction after 21 days. "The study  helps demonstrate the value of the recently issued patent and the importance of this novel finding," Dr. Dohnalek said.
Valensa's low molecular weight hyaluronic acid is derived from fermentation, unlike other sources that come from animal origin (rooster combs). The molecular weight makes it highly absorbable to benefit synovial fluids, cartilage, and connective tissues.
"The low molecular weight HA differs from higher molecular weight HA primarily because of how the body responds. Plus, it's derived from a sustainable source," said Umasudhan Pal., President and CEO at Valensa. "With more than 50 patents and patent applications around the world, we continue to lead by offering scientific, exclusive formulations for the food and supplement industry. We know the industry will look to us for continued innovation in this important space."
About Valensa International
For two decades, Valensa International has partnered with nutrition, food, and pharmaceutical companies to develop patented formulations for human and companion-animal wellbeing. Headquartered near Orlando, Florida, Valensa's commitment to safety, quality, and the environment is represented by its United States Pharmacopeia (USP) Dietary Ingredient Verification Program, FDA Good Manufacturing Practice compliance, and sourcing and sustainability protocols. Valensa specializes in ultrahigh-pressure supercritical carbon dioxide extraction and microalgae-based manufacturing facilities to produce clinically proven botanical solutions for prostate, joint, cardiovascular, eye, and overall health. Valensa's product portfolio includes: USPlus® Saw Palmetto Extract, Zanthin® Natural Astaxanthin, Parry™ Organic Spirulina, Parry™ Organic Chlorella, and FlexPro MD® Joint Health Formulation. Learn more at valensa.com.
Note: These statements have not been evaluated by the Food and Drug Administration. This product is not intended to diagnose, treat, cure, or prevent any disease.
Media Contact: David Jahr, (949) 874-2667, davidjahr@mac.com
Valensa International, Media Relations