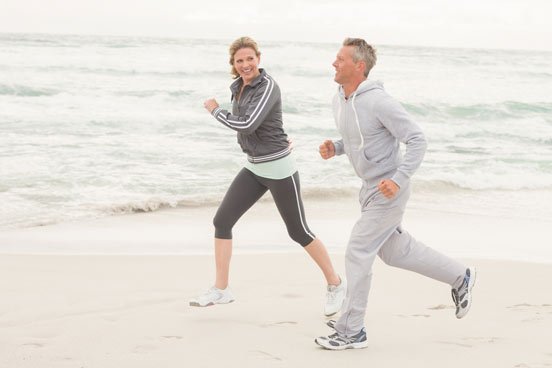 The journal Nutrients publishes new science from South Korea evaluating the response to osteoarthritis-induced conditions, finding combination of krill oil, astaxanthin, and hyaluronic acid may help overcome joint deterioration
ORLANDO, Fla. (April 7, 2020) — South Korean scientists, working with Valensa International's patented joint health formula, FlexPro MD®, have published a new study in the esteemed scientific journal Nutrients, outlining how joint deterioration may be overcome through a combination of krill oil, astaxanthin, and hyaluronic acid.
The animal study was sponsored by Novarex Co., Ltd., in collaboration with researchers from the Division of Life and Pharmaceutical Sciences at the Ewha Woman's University and the College of Pharmacy and Medical Research Center at Chungbuk National University. The study used an animal osteoarthritis pain model, to build upon a previous human clinical study that showed FlexProMD to be three to five times more effective in relieving joint discomfort than a standard commercial formulation of glucosamine and chondroitin. In this new study, led by Drs. Dong Ju Son, PhD, and Jae Chul Jung, PhD, South Korean scientists found the FlexPro MD® treated animals were less affected by the osteoarthritis-induced conditions, which include relief from pain and inflammation. Surprisingly, the scientists saw the possibility of protecting the cartilage, a finding not before assessed for the joint health formulation.
Valensa International's scientists, led by Chief Science Officer Margaret H. Dohnalek, PhD, Elizabeth Cartwright, PharmD, and Stephen Hill, MS, collaborated on the publication of the data, and are excited by the new findings from the Korean study. The study established further science behind the proprietary formulation, that includes Valensa's Zanthin® Natural Astaxanthin, a specific molecular weight hyaluronic acid, with krill oil to deliver important fatty acids.
"Using dosages that would correlate to humans, the study shows FlexPro MD® significantly ameliorated joint pain and decreased the severity of articular cartilage destruction after 21 days in the animal model," said Dr. Dohnalek, who brings 32 years of expertise leading nutritional innovation for Fortune 500 brands.
"We know that Zanthin® Natural Astaxanthin is a powerful anti-inflammatory, which is important in pain management, and these data from the Korean team would suggest that Zanthin® also plays an important role in joint health. Certainly, the published literature continues to strengthen our appreciation of the power of astaxanthin, and this study further emphasizes the role a naturally-sourced joint health solution like FlexPro MD® can bring to healthy aging and mobility."
According to the study abstract, Osteoarthritis (OA) is a degenerative joint disease with no known cure. Pharmacologic treatments may alleviate symptoms, but they do not inhibit the disease progression and may have negative side effects. As a result, people have turned to alternative approaches, including dietary supplements, in an effort to improve symptoms.
Dr. Dohnalek pointed to the new finding, that although unexpected, could be highly relevant to joint health and anti-aging implications.
"Through this research study, Drs. Dong Ju Son, PhD, Jae Chul Jung, PhD, and fellow collaborators have added new insights to the science of FlexPro MD® to support the South Korean authorities in their regulatory review of these ingredients, opening a door for this population to find relief through natural means," Dr. Dohnalek said. She added that further research needs to be done, however. Dr. Dohnalek also recognized her gratitude toward Valensa's partner, Novarex Co., Ltd., for sponsoring the study which generated these exciting results.
About Valensa InternationalFor two decades, Valensa International has partnered with nutrition, food, and pharmaceutical companies to develop patented formulations for human and companion-animal well-being. Headquartered near Orlando, Florida, Valensa's commitment to safety, quality, and the environment is represented by its United States Pharmacopeia (USP) Dietary Ingredient Verification Program, FDA Good Manufacturing Practice compliance, and sourcing and sustainability protocols. Valensa specializes in ultrahigh-pressure supercritical carbon dioxide extraction and microalgae-based manufacturing facilities to produce clinically proven botanical solutions for prostate, joint, cardiovascular, eye, and overall health. Valensa's product portfolio includes: USPlus® Saw Palmetto Extract, Zanthin® Natural Astaxanthin, Parry™ Organic Spirulina, Parry™ Organic Chlorella, and FlexPro MD® Joint Health Formulation. Learn more at valensa.com.
# # #
Note: These statements have not been evaluated by the Food and Drug Administration. This product is not intended to diagnose, treat, cure, or prevent any disease.
Media Contact: David Jahr, (949) 874-2667, davidjahr@mac.com
Valensa International, Media Relations