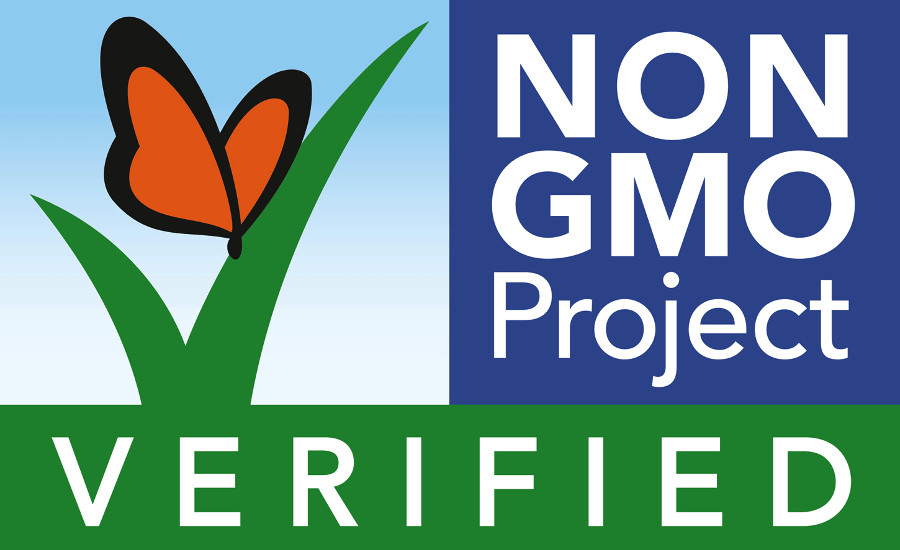 Valensa's Parry Organic Spirulina, Organic Chlorella, Organic Microalgae Earn Non-GMO Project Butterfly
Valensa International continues to pioneer booming $19.2 billion non-GMO verified product marketplace and microalgae industry
ORLANDO, Fla. (February 7, 2018) – Florida-based Valensa International announced today the Non-GMO Project has awarded Valensa's Organic Spirulina, Organic Chlorella and Organic Microalgae products the highly-coveted "Seal of Approval" that features wings of a Butterfly. The Non-GMO Project Verified status applies to each of these ingredients, including Parry Organic Spirulina, which is cultivated through Valensa's sister company, Parry Nutraceuticals.
The Non-GMO Project is a nonprofit organization located in Bellingham, Washington that offers third-party non-GMO verification, since pioneering GMO avoidance when the Butterfly first appeared on store shelves in 2010.  An independent study by Consumer Reports found the Non-GMO Project Verified seal to be the only "highly meaningful" label for consumers looking to avoid GMOs. The organization reports that Non-GMO Project Verified products are the fastest dollar growth trend in retail stores this year, with annual sales of Non-GMO Project Verified products exceeding $19.2 billion. The Non-GMO Verification allows Valensa customers and brands to provide full transparency and empower consumers to make informed healthy choices.
According to Umasudhan C.P., CEO of Valensa, increasing consumer demand for organic Non-GMO Verified status led to applying for this seal of approval, which required a rigorous examination by third-party technical administrators.
"To obtain the Butterfly seal, our sister company Parry Nutraceuticals had to go through in-depth evaluation of process, nutrients used in cultivation, documentation and systems reviews, and detailed testing of all inputs at risk for GMO contamination through all levels of the supply chain," Uma said. "Our microalgae team has over 30 years of expertise in cultivating and processing one of the safest and cleanest microalgae products in the planet. They have done an excellent job with years of hard work and commitment that has resulted in another feather in the cap for Parry Organic Spirulina."
Uma also said, the Non-GMO Verification will be hard to attain for other manufacturers of Organic Spirulina and Organic Chlorella, giving an edge for manufacturers and distributors responding to consumer demand for products with organic, and Non-GMO Verification.
Valensa International will be exhibiting at booth No. 3545 during the annual Engredea EXPO WEST in Anaheim, California, March 8-10, 2018.
Since 2003, Valensa International and Parry Nutraceuticals have complied with all international organic standards, and avoided using genetically engineered ingredients. Since then, the company was the first vegan nutrient-based organic spirulina compliant with USDA-NOP regulations, and the first USP verified spirulina. Now, Valensa International has Organic Spirulina and Chlorella with the Non-GMO Verification for US and Canada distribution.
Parry Organic Spirulina — A superfood microalgae, best complete source of plant and vegan protein, carotenoids, essential fatty acids like Gamma Linolenic Acid, B-vitamins including vegan B-12, minerals, chlorophyll, sulpho-lipids, glyco-lipids, superoxide dismutase, phycocyanin and enzymes.
With more than 4,000 metric tons of Parry Organic Spirulina sold in 30 countries over several years, Valensa International is leading the industry in Organic Spirulina manufacturing and distribution.
About Parry Nutraceuticals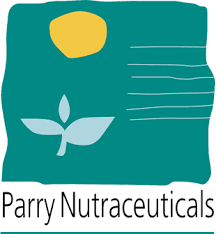 Based in Chennai, India, Parry Nutraceuticals is a division of EID Parry India Ltd, and part of the Murugappa Group, with more than 30 years of experience in cultivation and processing of microalgae-based nutraceuticals. EID Parry Ltd.(NSE: EIDPARRY) — East India Distilleries Parry Limited is a public company headquartered in Chennai, South India that has been in business for more than 225 years.