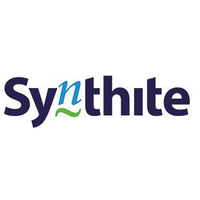 Parry Nutraceuticals and Synthite Industries Forge Partnership for Phycocyanin Extraction
CHENNAI, India (22 June 2017) —  Parry Nutraceuticals, a division of E.I.D. Parry and part of the Murugappa Group, has forged a partnership with Synthite Industries to apply proprietary patented technologies for extraction of Phycocyanin, a natural blue pigment found in Spirulina.
Natural Blue is one of the primary colors, which is difficult to master and has very limited sources that are acceptable by regulatory bodies. Phycocyanin, extracted from Spirulina, is approved by all major regulatory bodies in United States, Europe, Japan and South Korea as food color, as well as being FDA GRAS. Moreover, Phycocyanin offers excellent stability and flexibility for application in a variety of food and beverages. Spirulina has been consumed for many decades as a health supplement, and is proven safe. Therefore, huge growth is expected in the natural food colors segment mainly driven by consumer demand for clean labels and favorable regulations.
"With this partnership, we are complementing our established expertise in Organic Spirulina cultivation of more than two decades with Synthite Industries proven track record of leadership and technical expertise in the extraction of natural products. This is a part of our NPD strategy to launch value added products based on Microalgae to secure strong market share in niche segments. We are looking at gaining a market share of at least 20% over the next two years in this segment." said Mr Muthu Murugappan, Business Head of Parry Nutraceuticals. Recently, E.I.D Parry proudly announced that their microalgae facility successfully completed a U.S. FDA inspection.
Synthite Industries, with its strong global presence in the natural color segment, will focus on this market, while Parry Nutraceuticals will continue catering to the human nutrition segment.
About Synthite Industries:
Synthite Industries Ltd. was among the first in India to enter into the nascent field of spice oleoresin manufacture. Today, Synthite has become the global leader in spice oleoresins and other plant-derived natural product solutions and commands over 30 percent of the global market.
From that pioneering start in 1972, the company has grown to become the world's most trusted spice ingredient provider. Synthite's quest for quality makes it the preferred choice of its clientele in over 85 countries.
Synthite transforms a multitude of pure plant spices into flavor and fragrance ingredients, colorants and nutraceuticals. The modern plants and equipment's, precision instruments and passionate people ensure value delivery. The product bouquet has more than 500 varieties. Synthite has six manufacturing units in India and owns a private industrial park viz., Synthite Taste Park.  The Company has offices in US, Europe, China and Sri Lanka and is geared to attain a target of Rs.3000 crore by 2020.A diversified conglomerate, Synthite has six business verticals namely, Bio-Ingredients, Spice, Farm Tech, Hospitality, Realty and Wind Energy.
Synthite group has an exceptional record in employee relations and employs over 1800 people in multiple locations in South India. The company provides utmost importance to training and development initiatives. Synthite Centre for Learning and Development (SCLD) provides top notch training to their employees.
For more information, please refer to their website: www.synthite.com
About Parry Nutraceuticals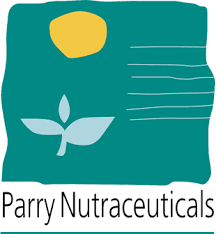 Parry Nutraceuticals has more than two decades of experience in cultivation and processing of microalgae-based nutraceuticals including Organic Spirulina, a recognized dietary supplement with high protein content; Astaxanthin, a powerful antioxidant; Organic Chlorella, which helps in detoxification and aging well; and other phytochemicals. Regarded for its superior product quality and safety, Parry Nutraceuticals distributes its nutritional supplements to more than 35 countries. Parry Nutraceuticals serves the U.S. through Florida-based Valensa International, a subsidiary of EID Parry (NYSE: EIDPARRY). Valensa designs condition-specific nutraceuticals backed by clinical science and intellectual property addressing joint, eye and cardio-vascular health.  In 2014, EID Parry acquired Alimtec SA, based in Chile, for cultivation of Haematococcus Pluvialis for extraction of Astaxanthin, a powerful antioxidant, marketed by Valensa under its trademark Zanthin® Natural Astaxanthin. (http://www.parrynutraceuticals.com)
About Murugappa Group
Founded in 1900, the INR 300 Billion Murugappa Group is one of India's leading business conglomerates. The Group has 28 businesses including eight listed Companies traded in NSE & BSE. Headquartered in Chennai, the major Companies of the Group include Carborundum Universal Ltd., Cholamandalam Investment and Finance Company Ltd., Cholamandalam MS General Insurance Company Ltd., Coromandel International Ltd., Coromandel Engineering Company Ltd., E.I.D. Parry (India) Ltd., Parry Agro Industries Ltd., Shanthi Gears Ltd., Tube Investments of India Ltd., and Wendt (India) Ltd.
Market leaders in served segments including Abrasives, Auto Components, Transmission systems, Cycles, Sugar, Farm Inputs, Fertilisers, Plantations, Bio-products and Nutraceuticals, the Group has forged strong alliances with leading international companies such as Groupe Chimique Tunisien, Foskor, Mitsui Sumitomo, Morgan Advanced Materials, Sociedad Química y Minera de Chile (SQM), Yanmar & Co. and Compagnie Des Phosphat De Gafsa (CPG). The Group has a wide geographical presence all over India and spanning six continents.
Renowned brands like BSA, Hercules, Montra, Mach City, Ballmaster, Ajax, Parry's, Chola, Gromor, Shanthi Gears and Paramfos are from the Murugappa stable. The Group fosters an environment of professionalism and has a workforce of over 32,000 employees. For more details, visit www.murugappa.com.