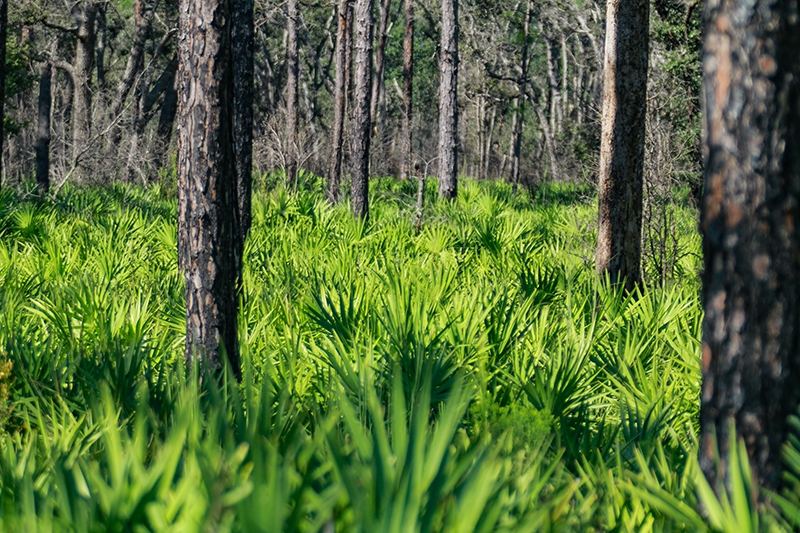 Valensa International to Address State Officials, Land Owners on New Saw Palmetto Harvesting Policy During "Emergency Meeting"
ORLANDO, Fla. (July 27, 2018
) – Stephen Hill, Vice President at Florida-based Valensa International and Saw Palmetto expert, will address Florida State officials and private land owners 
tomorrow
 about Valensa's support for the new harvesting rules requiring the 
Native Plant Harvesting Permit
, which went into effect July 17.
The "Emergency Meeting" begins Saturday, July 28, 1:30pm (EST) at the Volusia County Fairgrounds, in participation with the Florida Department of Agriculture (FDACS), Local and State Law Enforcement.
"The new permit is a giant step forward in the industry," said Hill, who brings 17 years' experience in dietary supplements, specializing in Saw Palmetto extract. Hill also earned his Bachelors and Masters degrees in Science from the University of Florida. "Saw Palmetto Extract has incredible health attributes, and is an extremely valuable natural commodity, therefore we must protect the berries, not only for men's health but for the natural ecosystem and wildlife in Florida."
Hill also said some people may not realize that when harvested too early, Saw Palmetto berries do not yet contain the essential compounds to support men's prostate health.
"Harvesting and selling green berries is what we are trying to prevent," Hill said. "Only ripened berries can produce the extract with beneficial effects for men."
Valensa International, a leading supplier of Saw Palmetto extract called USPlus® Saw Palmetto, is battling exploitation and illegal commercialization on other fronts too. Earlier this year, Valensa's Saw Palmetto extract was recognized as "Fresh From Florida," a seal to help educate local and international audiences about the unique Saw Palmetto palm that provides a safe, natural alternative to relieving urinary and prostate health problems.
EVENT DETAILS
WHEN:  Saturday, July 28, 2018 — 1:30pm
WHY:  To curb exploitation, prevent harvesting unripened berries.
Hailed as a "Florida Treasure," Saw Palmetto (Serenoa repens) palms are native to the southeast United States with the vast majority of commercially-harvested berries coming from Florida.  The clinical proven power of Saw Palmetto lies in the full spectrum Saw Palmetto oil with 85% to 90% total fatty acids extracted from ripened berries at a dose of 320 mg per day.  The oil of saw palmetto berries is an invaluable resource for aging men to help control frequent urination associated with an enlarged prostate or Benign Prostatic Hyperplasia (BPH). The oil extract is sold as a prescription in Europe and as a dietary supplement in the United States. However, harvesting and consuming green berries produce negligible positive health side effects.
Valensa International provides 
USPlus® Saw Palmetto Extract
, an industry leading ingredient noted for quality, and which recently applied to the USP Dietary Ingredient Verification Program. To produce USPlus® Saw Palmetto Extract, Valensa collects ripened red berries (from Florida) to dry, then uses a patented CO
2
 extraction method to produce a pure, solvent-free extract.